It seems like every fishing memory I have is with my grandpa.  My childhood summers were spent lathered in sunscreen out on his boat swimming, fishing, and eating peanut butter and jelly sandwiches with my grandma's homemade blackberry jam.  I remember learning how to cast, how to reel in the fish, and refusing to stick my finger in the dead fish's mouth for pictures in fear of the fish waking up and biting my finger off.  
With my grandpa's birthday coming up I was determined to get him a gift that was thoughtful and sentimental.  I knew somewhere around my house I had pictures of those fun summers.  I found them in an old album and decided to make my grandpa a shadow box.
 A shadow box is a type of deep picture frame used to display objects.  They are a great way to display keepsakes and are a fun gift for birthdays, weddings, anniversaries, etc.  They are pretty simple to assemble even for those who are not so creative.  I thought I would give a little tutorial on how I made my grandpa's shadow box.  
First you will need the following supplies:
shadow box
picture(s)
stickers
scrapbooking paper
miscellaneous craft supplies
I was able to find the fishing stickers and scrapbooking paper at JoAnn's Fabric and with a coupon paid less than $3.  The shadow box was purchased from TJ Maxx for $8 and I decided to go with our fishing lure that reads, "For a Reel-ly Great Grandpa".
Step 1:
Take the shadow box frame apart and take out the stock photo that the frame came with. Set the shadow box and backing aside. Use the photo to trace it's size onto your scrapbooking paper and continue by cutting the paper out.  Take your second piece of scrapbooking paper and decide how you want it to lay on top of the first piece.  Use the first piece of paper to trace a small area on the second piece of paper and cut it out.  Tape or glue the smaller piece of paper to the larger.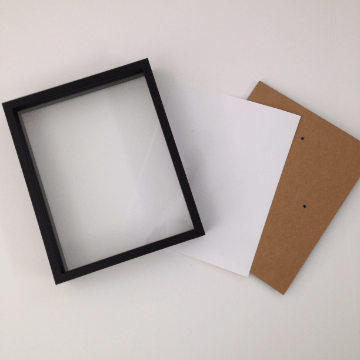 Step 2:
Take a piece of ribbon or paper to cover up the seam between the two pieces of paper.  I like to do this just in case my cut lines are jagged or crooked; the ribbon covers it up and makes for nice, clean lines.  
Step 3: 
Decide what picture you would like to use and secure it to the paper with glue or tape.  If you would like to make it a little more decorative use washi tape.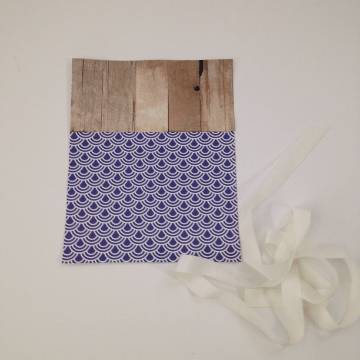 Step 4:
Figure out where you would like your lure to be and secure it to the paper with a piece of tape.
Step 5:
Tie a piece of string to the lure and secure the other end with a piece of tape on the ugly side of the paper.
Step 6:
Place your stickers on either side of your personalized lure for positioning but do not secure them on the paper just yet.
Step 7:
Lift the sticker and tape a piece of string under it.  Secure the sticker on top of the string by pressing down on it.  Tape the opposite side of the string on the ugly side of the paper. 
Step 8:
Repeat Step 7 for the second sticker.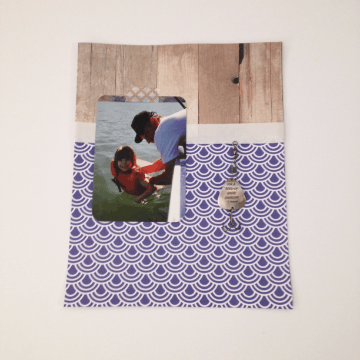 Step 9:
Put the paper in the shadow box frame and secure the back.  Ta Da! You're finished!